Can you imagine that it's already the fourth week? I can't, it feels like I started a week ago! This is the fourth week of Down The TBR Hole, which a meme hosted by yours truly here on Lost In A Story.
Most of you probably know this feeling, you're Goodreads TBR pile keeps growing and growing and it seems like there is no light at the end of the tunnel. You keep adding, but you add more than you actually read. And then when you're scrolling through your list, you realize that you have no idea what half the books are about and why you added them. Well that's going to change!
It works like this:
Go to your goodreads to-read shelf.
Order on ascending date added.
Take the first 5 (or 10 if you're feeling adventurous) books. Of course if you do this weekly, you start where you left off the last time.
Read the synopses of the books
Decide: keep it or should it go?
The Books:
Sinner by Maggie Stiefvater
This one stays! It's the companion novel to The Wolves of Mercy falls, and that is one of my favourite series of all time.
The Judgement: KEEP
Bird by Crystal Chan
Really this synopsis doesn't tell me anything. It's about a girl whose brother died and some mysterious person she meets. I don't know what to make of this. The cover is really pretty though!
The Judgement: GO
Isla and the Happily Ever After by Stephanie Perkins
I don't have to read the synopsis to know that I will read this book one day! I loved Anna and the French Kiss and Lola and the Boy Next Door, so I will probably pick this book up one day.
The Judgement: KEEP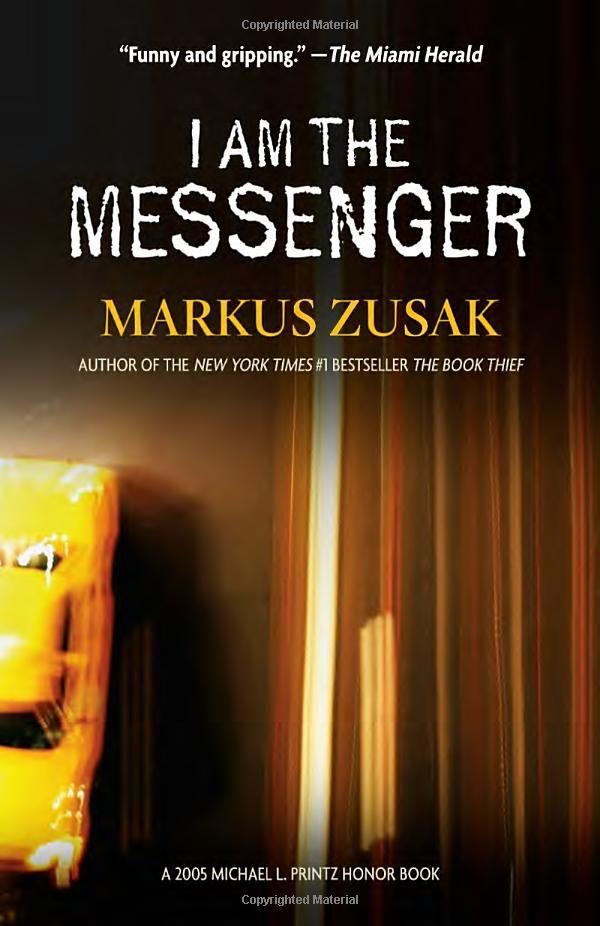 I Am The Messenger by Markus Zusak
I really don't know about this one. I loved The Book Thief but the synopsis of this book doesn't really interest me. However, Markus Zusak's writing is really good so maybe it is worth keeping. It seems like a book that would stay on my TBR forever.
The Judgement: GO
The Winner's Curse by Marie Rutkoski
To be honest I have no clue what it is about, but I own the book and plan on reading it, so I'm not going to read the synopsis. I love to be surprised about what will be about 🙂
The Judgement: KEEP
Send me your links if you've done this (or link me to your post!). Did you read any of these books, did I make the right decisions?