This is week five of Down The TBR Hole, which a meme hosted by yours truly here on Lost In A Story.
Most of you probably know this feeling, your Goodreads TBR pile keeps growing and growing and it seems like there is no light at the end of the tunnel. You keep adding, but you add more than you actually read. And then when you're scrolling through your list, you realize that you have no idea what half the books are about and why you added them. Well that's going to change!
It works like this:
Go to your goodreads to-read shelf.
Order on ascending date added.
Take the first 5 (or 10 if you're feeling adventurous) books. Of course if you do this weekly, you start where you left off the last time.
Read the synopses of the books
Decide: keep it or should it go?
The Books: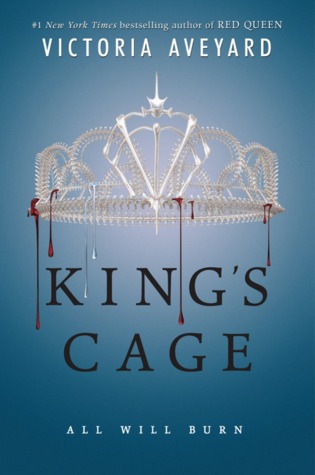 King's Cage – Victoria Aveyard
I have read the first two books in this series, I loved Red Queen and I quite liked Glass Sword (even though it was annoying sometimes). I am hoping that King's Cage will be better. Also I can't wait to know what happens after this cliffhanger! Victoria is so good at plot twists and cliffhangers.
The Judgement: KEEP
Untitled – Victoria Aveyard
This is the fourth book in the Red Queen series. It doesn't even have a title or cover yet, so maybe I should first read King's Cage and make up my mind whether I should continue or not. So for now..
The Judgement: GO
Cruel Crown – Victoria Aveyard
Yeah, another Victoria Aveyard book… This is the companion novel containing two stories: Queen Song about queen Coriane and Steel Scars about Farley. I have downloaded the audiobook a while ago but I haven't read it yet, and I don't know whether I should. The reviews are kinda in the middle, they're not really positive.
The Judgement: GO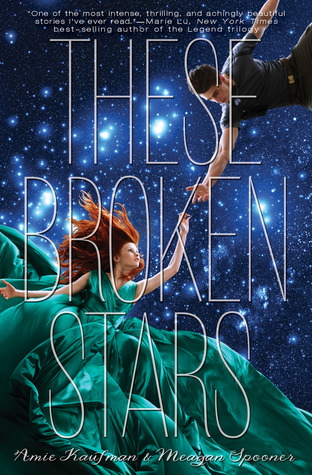 These Broken Stars – Amie Kaufman & Meagan Spooner
This is the first book in the Starbound trilogy, and I have heard a lot about this series. But now that I'm reading through the synopsis, it really doesn't sound interesting. I don't know, there are only characters introduced and that is all. Also the fact that the major plot is a love story, doesn't really make me want to read it. The cover is stunning though!
The Judgement: GO
When You Reach Me – Rebecca Stead
I really don't know why or when I put this on my TBR, maybe I borrowed it from the library but never read it? It does have really good reviews, but I think it's middle grade and it doesn't really sound that interesting. Just another contemporary read that I will probably never pick up.
The Judgement: GO
Wow I have deleted 4/5 books from my tbr this week, what a good week! Send me your links if you've done this (or link me to your post!). Did you read any of these books, did I make the right decisions?