This is week eight of Down The TBR Hole, which a meme hosted by yours truly here on Lost In A Story.
Most of you probably know this feeling, your Goodreads TBR pile keeps growing and growing and it seems like there is no light at the end of the tunnel. You keep adding, but you add more than you actually read. And then when you're scrolling through your list, you realize that you have no idea what half the books are about and why you added them. Well that's going to change!
It works like this:
Go to your goodreads to-read shelf.
Order on ascending date added.

Take the first 5 (or 10 if you

'

re feeling adventurous) books. Of course if you do this weekly, you start where you left off the last time.

Read the synopses

 

of the books

Decide: keep it

 

or should it go?
The Books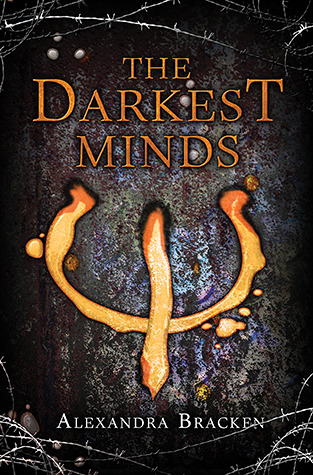 The Darkest Minds by Alexandra Bracken
I've seen this book around so many times that I cannot not read it. Also the synopsis sounds really cool! The main character has awesome abilities, which is always a plus and it's dystopia.
The Judgement: KEEP
Ruby Red by Kerstin Gier
This is one of the favourite series of one of my closest friends, so I will have to read it to see why! Also, timetravel!!
The Judgement: KEEP
The Murder Complex by Linday Cummings
Why did I add a thriller to my tbr? I don't read thrillers. Also the title kind of says a lot about the story, which is apparently a lot about people getting killed.
The Judgement: GO
Alienated by Melissa Landers
An alien and a human that fall in love, not really the story I'm waiting for. I also don't like the cover it seems really badly photoshopped.
The Judgement: GO
These Broken Skies by Theresa Kay
Another book in which an alien and a human fall in love?? Just: no.
The Judgement: GO
What do you think of my choices? Have you read these books?
A little reminder, there will be no #shortstorysociety chat tonight! I will be going to the theater so I can't host. Sorry 😦
Good news: my new headers (and maybe also logo) will be up January 1th, they're very colourful!