Welcome to week three of me trying to manage my TBR. Down The TBR Hole is a meme hosted by yours truly here on Lost In A Story.
Most of you probably know this feeling, you're Goodreads TBR pile keeps growing and growing and it seems like there is no light at the end of the tunnel. You keep adding, but you add more than you actually read. And then when you're scrolling through your list, you realize that you have no idea what half the books are about and why you added them. Well that's going to change!
It works like this:
Go to your goodreads to-read shelf.
Order on ascending date added.
Take the first 5 (or 10 if you're feeling adventurous) books. Of course if you do this weekly, you start where you left off the last time.
Read the synopses of the books
Decide: keep it or should it go?
The Books:
The Lorien Legacies by Pittacus Lore
You probably know this series because of the first book (and movie adaptation) I am Number Four. I've been wanting to read this series ever since I read the first book, it's a very long series with 7 books. I heard it only gets better and I already loved the first book. I am planning on reading the entire series over the Christmas break if I can find them all at the library.
The Judgement: KEEP
The Hitchhiker's Guide to the Galaxy by Douglas Adams
This book has been grabbing my attention for years. It looks intriguing. I just want to know what it is and whether it is fun. The synopsis looks interesting, but there are so many books in the series. This will probably be on someday/maybe for a long time.
The Judgement: GO (unless I find a cheap used copy somewhere, then it'll return to my TBR)
To Kill A Mockingbird by Harper Lee
I don't know. I've been wanting to read this, but I don't know it doesn't sound that interesting. On the other hand, it has so many good reviews, it can't be bad right?
When opportunity strikes I will probably read this, but for now, no.
The Judgement: GO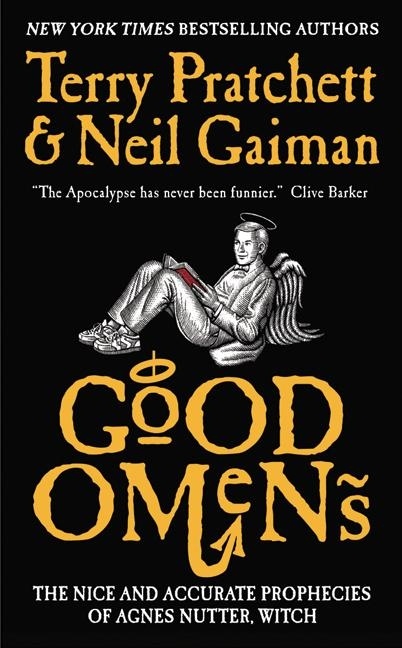 Good Omens by Terry Pratchett and Neil Gaiman
I don't know why this is on my TBR, I don't think this is my type of book.
The Judgement: GO
The Unexpected Everything by Morgan Matson
Yes I need to read this book!! I loved Since You've Been Gone and I've heard great things about this one.
The Judgement: KEEP
Let me know what you think of my decisions, did I do right by throwing those books off my TBR? Send me your links if you've done this!
Love,
Lia