Down The TBR Hole is a meme that revolves around cleansing your TBR of all those books you're never going to read and sort through it all to know what's actually on there.
Most of you probably know this feeling, your Goodreads TBR pile keeps growing and growing and it seems like there is no light at the end of the tunnel. You keep adding, but you add more than you actually read. And then when you're scrolling through your list, you realize that you have no idea what half the books are about and why you added them. Well that's going to change!
It works like this:
Go to your goodreads to-read shelf.
Order on ascending date added.

Take the first 5 (or 10 (or even more!) if you

'

re feeling adventurous) books. Of course if you do this weekly, you start where you left off the last time.

Read the synopses

 

of the books

Decide: keep it

 

or should it go?
I'm going to give this another swing, but this time going through my someday-maybe shelf. I have several shelves on my Goodreads, one of which my to-read shelf, on which I put all the books I really want to read (it's about 30 books right now) and for all those books I'm not 100% sure I put them on my someday-maybe shelf. It has gathered dust for a while now and I think it's time to go through it and sort it all out! I'm going to give myself three options: move to to-read shelf, delete, or keep on someday-maybe shelf.
The Realm of Possibility by David Levithan
I honestly don't know what this book is about, but I do know it has been recommended to me several times and that it is written entirely in prose/poems and that sounds like a very interesting thing. I am going to keep this on my someday-maybe list because I'm not sure I'll pick this up any day soon, but I still am interested in it.
Lady Midnight by Cassandra Clare
Yeah… I'm quite done with the shadowhunter world in general, and I've seen this book in my library. I've had a lot of opportunities to pick this up, but it's huge and I rather spend my time reading something else. So bye Lady Midnight, you're going!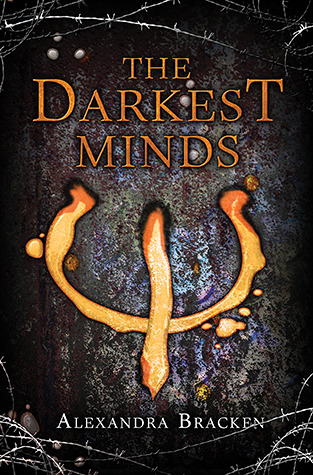 The Darkest Minds by Alexandra Bracken
I don't really know what to make of this one, it has brilliant reviews and the rating is really high. But on the other hand, it's dystopia and at this moment I'm not really interested in that genre. Therefore, this will stay on my someday-maybe list.
Carve the Mark by Veronica Roth
This book has gotten so much hate for being racist and I'm not interested in reading it. Sorry, not sorry. This will be deleted!
Empress of a Thousand Skies by Rhoda Belleza
I was anticipating this book so much, but I still haven't read it. I picked it up at the library one day and read the first page, which was a list of definitions or something, and then I put it back on the shelf. It also has very mediocre reviews, so I'm not really interested anymore. *shrugs* This book will go.
Total number of books removed: 5
Total number of books moved to tbr: 1
I'm so happy this feature is back, I'm really enjoying myself by deleting all those books haha. Let me know what you thought of my choices, did I make any mistakes?