Down The TBR Hole is a meme that revolves around cleansing your TBR of all those books you're never going to read and sort through it all to know what's actually on there.
Most of you probably know this feeling, your Goodreads TBR pile keeps growing and growing and it seems like there is no light at the end of the tunnel. You keep adding, but you add more than you actually read. And then when you're scrolling through your list, you realize that you have no idea what half the books are about and why you added them. Well that's going to change!
It works like this:
Go to your goodreads to-read shelf.
Order on ascending date added.

Take the first 5 (or 10 (or even more!) if you

'

re feeling adventurous) books. Of course, if you do this weekly, you start where you left off the last time.

Read the synopses

 

of the books

Decide: keep it

 

or should it go?
I'm going to give this another swing, but this time going through my someday-maybe shelf. I have several shelves on my Goodreads, one of which my to-read shelf, on which I put all the books I really want to read (it's about 30 books right now) and for all those books I'm not 100% sure I put them on my someday-maybe shelf. It has gathered dust for a while now and I think it's time to go through it and sort it all out! I'm going to give myself three options: move to to-read shelf, delete, or keep on someday-maybe shelf.
Challenger Deep by Neal Shusterman
I have never read a Neal Shusterman book and I've heard so many amazing things about this one. Plus, it sounds really interesting! However, it's staying on my someday-maybe list because I don't think I'll pick it up any day soon. I will read it eventually but not soon, so therefore it stays.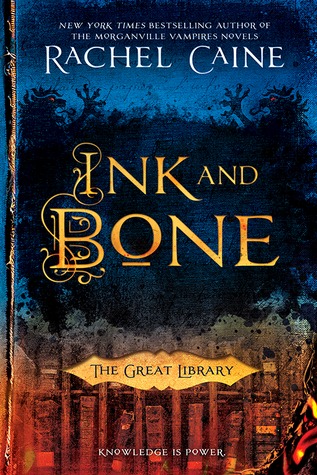 Ink and Bone by Rachel Caine
I've heard again great things about Ink and Bone, but I do not know what to do with it. The concept sounds pretty cool (it kind of sounds like a Doctor Who episode? I don't know if that makes sense). Anyway, tell me whether it's worth moving up!
Every Heart a doorway by Seanan McQuire
I don't know! I have heard such mixed things about this book and the series, that I don't know what to do with it anymore! I heard it has ace-spec rep so that's a huge plus but beside that, I just don't know. I'm not really a big fan of magical realism… So tell me!
A World Without You by Beth Revis
A World Without You deals with some very heavy topics such as suicide, depression and psychosis, and I am quite interested in it. However, the reviews are mixed and I don't know whether I feel like reading any "heavy" books any times soon. This one is staying on my someday-maybe list!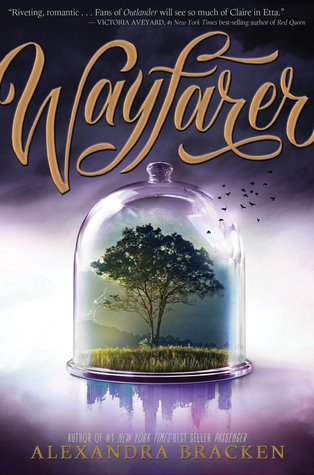 Wayfarer by Alexandra Bracken
I read the first book, Passenger, two summers ago and I enjoyed it, but it didn't blow me away, the story was a bit slow and it was a bit much on the romance side. I don't remember enough from the story to be able to read Wayfarer, so I'd have to reread Passenger, which I don't feel like doing. So this one is going!
Total number of books removed: 13+??
Total number of books moved to tbr: 3+??
Let me know what you thought of my choices, did I make any mistakes?